Amigos for kids mission is to prevent child abuse and neglect, by valuing children, strengthening families and educating communities.
The Advocate Program supervises and assesses clients while making appropriate treatment referrals and recommendations so that clients may benefit from treatment(s) to live a violent free lifestyle with their partner(s) and family.
CASA is designed to support and promote court- appointed volunteer advocacy for abused and neglected children so that they can thrive in safe, permanent homes.
The Clerk's Office is dedicated to providing support to the court system and professional service to the public, the judiciary, the legal community and the County Commission.
ConnectFamilias is building a comprehensive, neighborhood based and family focused system of care; promotes family and community safety by increasing community awareness, in the area of Little Havana and surrounding neighborhoods.
Florida State Courts- Self Help allows access to information for local self-help centers, free and low-cost legal aid, and family law forms for use in dissolution, paternity, child support, name change, and grandparent visitation cases.
Family Counseling Services of Greater Miami, Inc., provides specialized mental health services for families by focusing on the prevention and treatment of emotional trauma to foster resiliency in children from infancy through adolescence. FCS believes that a strong family unit provides children with a sense of belonging and a critical sense of value and gives them a vital network for social support.

Florida Immigrant Advocacy Center (FIAC) is a not-for-profit legal assistance organization dedicated to protecting and promoting the basic human rights of immigrants of all nationalities.
The Hispanic Trust's goal is to create more educated consumers. As a client you will learn how to manage your money, your debt and rebuild your credit.
Since 1920, Jewish Community Services of South Florida has remained true to its original mission of providing exemplary social services through compassionate and comprehensive programs that help people stay healthy and productive. JCS continues to be a beacon of help, healing and hope as it addresses current needs with these three divisions: mental health, senior support services and rehabilitation and employment services.
Kristi House provides a healing environment for all child victims of sexual abuse and their families, regardless of income, through prevention, treatment and coordination of services with our community partners.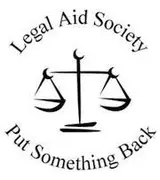 The Legal Aid Society is the oldest legal services provider for the indigent in Miami-Dade County. Established in 1939 and chartered in 1949, Legal Aid has 23 staff attorneys who handle a variety of matters for indigent individuals, children and families in family, domestic violence, guardianship, housing, benefits, and teen advocacy.
VRI's primary purpose is the provision of services both direct and indirect to victims of domestic violence, rape and sexual assault, and other victims of crime. The Lodge is a publicly funded, privately operated domestic violence center which represents the next generation of what can be achieved when the private and public sectors work hand-in-hand to address community issues.
The Miami-Dade Police Department commits its resources in partnership with the community to: Promote a safe and secure environment, free from crime and the fear of crime. Maintain order and provide for the safe and expedious flow of traffic. Practice our core values of integrity, respect, service, and fairness.
South Florida Workforce is an equal opportunity employer / program.

A private, non-profit organization that specializes in helping people from all walks of life, from many different ethnic and racial backgrounds recover from diverse overwhelming life experiences. All staff is trauma-informed and clinical staffs are Certified Traumatologists. Provide a holistic, empowering, person-centered service.

The mission of the Dunspaugh-Dalton Community and Educational Well-Being Research Center (CEW) is to prevent educational, psychological, physical, and social problems and to promote well-being in individuals, relationships, organizations, and communities through interdisciplinary research, university-community partnerships, professional development, and consultation.
The Mailman Center for Child Development at the University of Miami is both a university center and an integral part of the Miller School of Medicine's Department of Pediatrics. The Center offers extensive research facilities for education and contains everything needed to fulfill its mission of research, training, and services to children with special needs and their families, and is a national leader in innovation for children with special health care needs.
Faculty and staff include some of the nation's premier educators, clinicians and research scientists. Industry leading experts, a challenging curriculum and more that 170-clinical partners combine to provide one of the finest healthcare educational programs in the world.

Is a center of excellence in the development of reflective researchers, methodologists, and practitioners in psychology, education, and community well-being.